Cerebus

Non-member
Poster's IP: Logged
Posts: 1703
Threads: 173
Private Posts: 194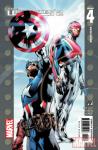 Character(s)
Snowfire(28)

(retired)


Cerebus(85)

(retired)


Faredas(78)

(retired)
Heard it was a mindless materials grind with spats of pvp combat.

----
On the stormy shores of Azeroth,
A silhouette did stand.
A brave and stalwart sailor,
Who gave a helpin' hand.
Without fail, on every whim,
which we did demand,
He simply smiled and waved his hand
and sent us 'cross the land.



--
"Whatever the reason you're on Mars, I'm glad you're there, and I wish I was with you."
Carl Sagan, from a marker left by the Mars Pathfinder rover Sojourner.