Cerebus

Non-member
Poster's IP: Logged
Posts: 1703
Threads: 173
Private Posts: 194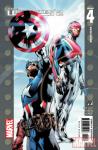 Character(s)
Snowfire(28)

(retired)


Cerebus(85)

(retired)


Faredas(78)

(retired)
CTC is my lifeblood.

Cinnamon Toast Crunch for the layman.

----
"This rudderless world is not shaped by vague metaphysical forces, It is not God who kills the children. Not fate that butchers them or destiny that feeds them to the dogs. It's us. Only us." -Rorschach from Watchmen



--
"Whatever the reason you're on Mars, I'm glad you're there, and I wish I was with you."
Carl Sagan, from a marker left by the Mars Pathfinder rover Sojourner.