Cerebus

Non-member
Poster's IP: Logged
Posts: 1703
Threads: 173
Private Posts: 194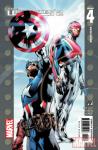 Character(s)
Snowfire(28)

(retired)


Cerebus(85)

(retired)


Faredas(78)

(retired)
Just a quick question. I prefer seeing the whole link text on the forums, rather than the abbreviation, but the abbreviated (Linkalicious) stuff works too,

Just curious, what your preferences are on this completely trivial option.

----
The day Microsoft makes a product that doesn't suck is the day they make a vacuum cleaner.



Make it a personal option under Account Preferences.

Have a checkbox for "Mask URL's on links" for those people that don't want their boss seeing a link to www.hotyoungasiansluts.com on the thread they're reading.

Solves that problem AND as a bonus gives you more work to do.

wow Rade you go to that site too???

----

"The truth...is you could slit my throat, and with my one last gasping breath I'd apologize....for bleeding on your shirt." -Taking Back Sunday



--
"Whatever the reason you're on Mars, I'm glad you're there, and I wish I was with you."
Carl Sagan, from a marker left by the Mars Pathfinder rover Sojourner.