Maxamos

Veteran
Poster's IP: Logged
Posts: 1902
Threads: 277
Private Posts: 530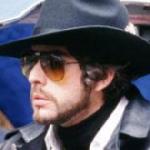 Character(s)
Maxamos(85)

(retired)


Worgendallas(85)
Bacardee(81)

(retired)


Bigbluejoo(23)

(retired)


Lolimjewish(6)

(retired)
So ive been in Montana for the whole week and im having an amazing time. My friends dad owns 50% of the ski resort here called moonlight basin which is in Big Sky. For my first week snowboarding im doing very well, this morning i tried a black diamond and i came through alive so thats gatta mean something. Ive been missin all of you but im going to be home in time for MC on friday if all goes well (yes cheeze, my chest), I hear your doing amazing in AQ and im really proud of all of you but im so pissed i couldnt be there. My friends here all play lineage and i saw that u guys were going in and i yelled out loud "IM MISSING AQ WTF" and they laughed at me but then i returned the favor when they said "OMG CASTLE SIEGE TONIGHT" The one computer up here is probably the slowest i have encountered in years but i threatened it with a glass of water and it began to comply. The only times i can get on is when everyone is eating lunch or early morning. Im flying out to St. Paul tommorow morning at 8 montana time and from there i might be seeing Rikko and Fidelis. Then i take my connecting flight to Miami and all is good. BTW i call pally pulls on Friday. I havnt said shalom all week cuz i been stuck up here without a single jew in sight. I got some good stories but i dont wanna spoil them in this post and this has prolly been a long one so ill spare you till vent. See ya this weekend. I CRAVE VAELS BLOOD (were downing the bitch ASAP)
Peace
-Jacobeli

----
"PALADINS, The new Shaman"



--
"SHALOM!"
Bacardee and Cola get the job done!